As a marketer, I'm always on the lookout for cool advertising – new or retro. Lately, I've been binge watching Mad Men – a television drama series about the lives of advertisers and creatives who work at an advertising agency on Madison Avenue in the 1960's. It's visual style and historical authenticity down to the smallest detail is incredible. As geeky as it sounds, the art of great advertising was and still is magical – regardless of the medium.
Besides print, radio, and TV, another advertising medium is billboards. They are unique and challenging because we must communicate a memorable thought, feeling or message using graphic design and seven words or less. Why? Because as drivers, we have about five seconds to read and grasp the message.
I came across an unusual billboard a few weeks ago near 71st and Binford Boulevard (Indianapolis, Indiana). Barely avoiding whiplash, I did a U-turn to quickly pull in the parking lot and take a snapshot. In my 33-year career, I've never seen a McDonald's billboard designed in this fashion.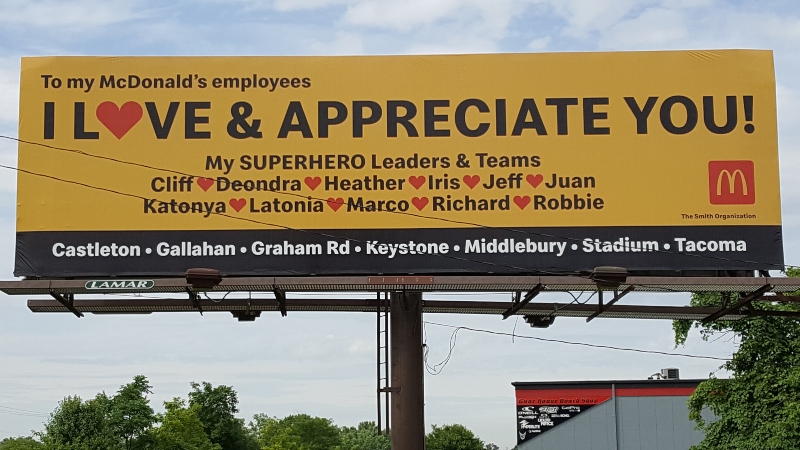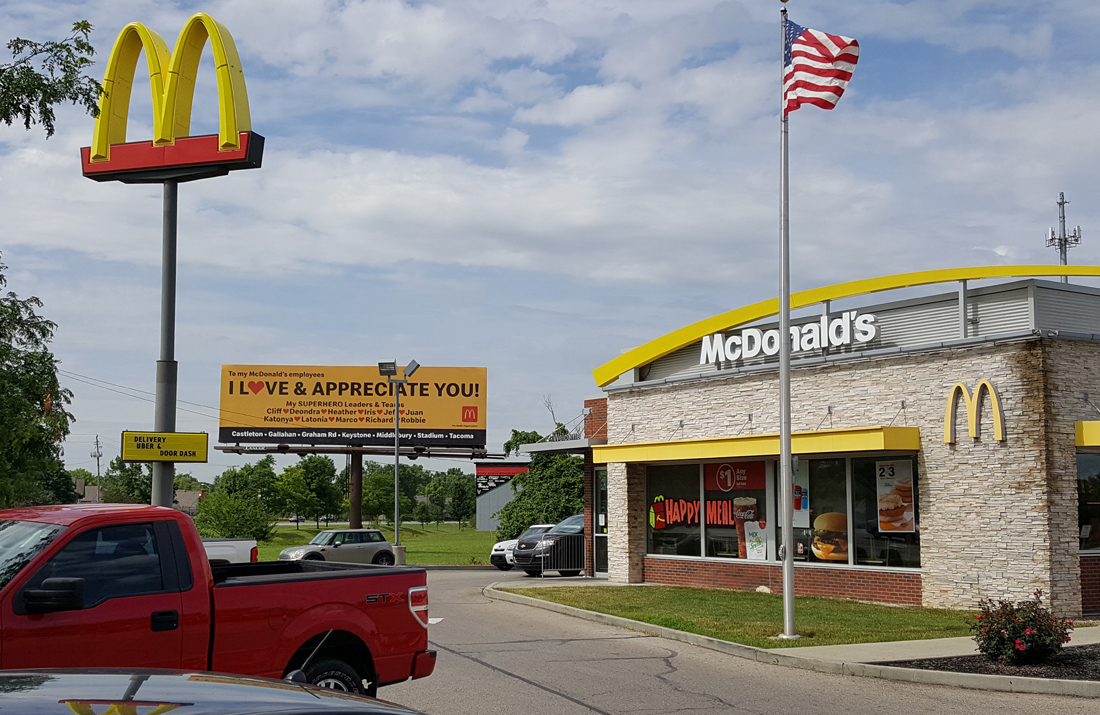 As the pandemic continues, we see "hero" signs everywhere for our nurses, doctors, first responders and other essential workers . However, this McDonald's franchise owner took appreciation and gratitude to a completely different level.
These team members must have been awestruck at seeing their names plastered on a billboard in gigantic letters recognizing their arduous work and timeless dedication. Kudos to this McDonald's franchise owner for illustrating that goodness and gratitude are alive and well. Plus, showing a well-versed marketing strategist, like me, something simple, unique, heartfelt, and creative.